Cooperation with HANCOSY-X Ktf.
My training courses are delivered and sold through the HANCOSY-X Kft.
I have restarted my business
I can invoice again, making it easier to sell my products.
I added new pages to the site
External links are now available, I'm creating links within the homepage.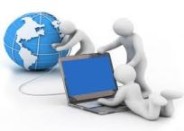 I spent over 20 years of long hours, late nights and weekends in the office, where my colleagues and I have constantly worked to make it better conditions of production. A lot of knowledge and experience collected. In my website which will show you a huge amount of ...
My databases simple way to better organize work, making them easier and simpler to control the business, while the revenue increases. By it You can re- discover again what the weekend is so You can finally have more time to Your family and friends .
My trainings includes everything you should know about the field of modern production and so much more, if you want to reach that You and Your staff get up to date information. In this way they will know more, achieve better results with less effort than most people
With my hardwares I will show you options that may be useful in everyday life and in the entertainment area .
Finally, I offer an exceptional opportunity where You can take advantage of my interim - coaching service. I'm giving you a simple and infallible technique, which virtually automate the business process so you don't have to remember anymore how to check his subordinates .
And as You think about it ... well, You start to become really interesting thing ...
But don't believe me ! Experience it yourself! Check my website or visit the WEBshop today and make the sweet taste of success for yourself. Really looking forward to talk about what interests You, give an offer to resolve Your problem .
Zoltán Kovács