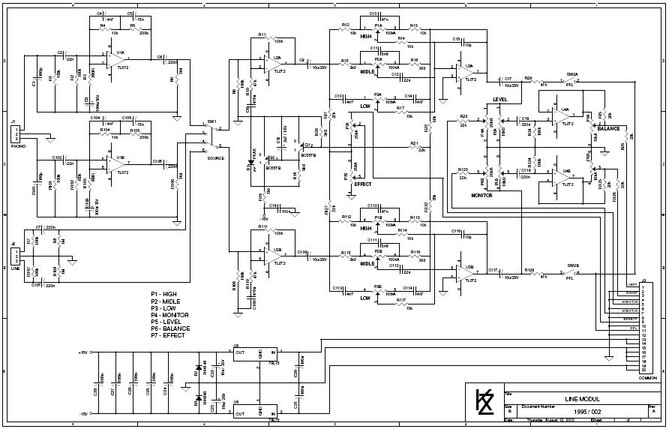 By clicking on the picture the shematic can be downloaded as PDF format, but I don't offer PCB design for.


I don't publish the BOM of this modul, based on the mentioned ownership.

Whatever happens the contour dimensions of the PCB are identical to the previous modul.

That, as the contours of all inputs are identical, give sy a free hand by build of the mixer. Based on the mixer can be used for different targets.